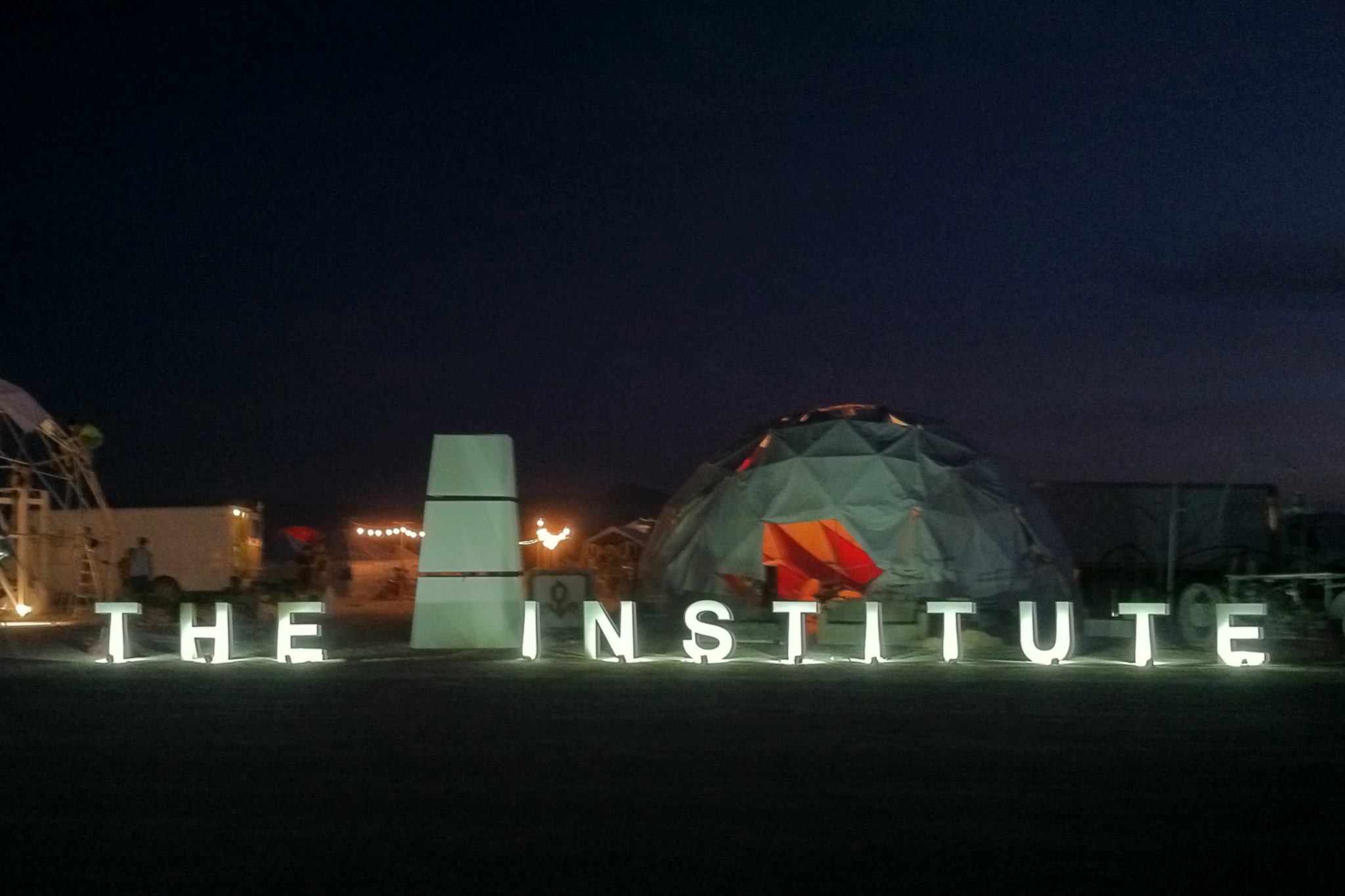 Come recharge your batteries with a dose of SCIENCE! Join us for Phage's geektastic series of 12 minute talks by actual scientists, nightly at 8PM in the Phage dome, 2:30 & Esplanade.
MONDAY AUGUST 27, 8PM

Secular Geometry Daniel Alvarez-Gavela
Fasting: The physician within Gabrielle Reason
Hacking Lotteries Matt Brand
Shenzhen: An Alternative to American-Style Innovation Bunnie Huang

TUESDAY AUGUST 28, 8PM

MRI for Fun and Pleasure - What I learned from looking inside 1000s of bodies Marcus Foster
Global Review of Drug Checking Services 2017 Larissa Maier
Collective Cognition: How We Outsource Beliefs to the Community Steven Sloman
Closing the AI Knowledge Gap Ziv Epstein

WEDNESDAY AUGUST 29, 8PM

The Uncanny Valley of Autism Mavarick
How will we combat antibiotic resistance? Matthew Oberhardt
Constructive perception: theory, experiments, and phenomenology Maddie Cusimano, Sarah Schwettmann, & Luke Hewitt
DNA and the Golden State Killer Anna Lewis

THURSDAY AUGUST 30, 8PM

Build with Life Danny
New frontiers in genome engineering Marie La Russa
Should Robots Have Sex? Rob McBride
How ancient genetic programs connect human hearing impairment to gravity sensing in plants, and other evolutionary oddities John Woods

FRIDAY AUGUST 31, 8PM

Rethinking Tough Kids: Lessons on Humility on an Pediatric Psych Unit Lexasaurus
The Origin of Matter Edwin Chiu
Global Community Bio David Kong
The Decommodified Urban Economics of Burning Man and the Gift of a Big Black Rock City David Albouy
---
The Phage is an homage to the vast dark ecology whose foment gave birth to Earth's living diversity. These ubiquitous viral life forms evolve faster than any other life on earth. In their furious co-optive radiations they have acted as the vital genetic pollinators that wove long-separated lines of cellular life into resplendent new threads - the phage are the needles of life's tapestry. Beware if you encounter us: memetic biohazards lie ahead.
Projects